Anisha S. - Anisha S.; Math and English, all ages 6 years- Seniors in College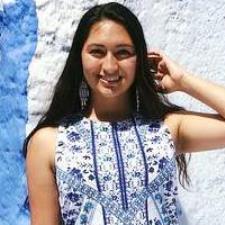 $35 / hr
Tallahassee, FL
15 miles Travel Radius

In-person
I love tutoring because it gives me the opportunity to demystify the world of mathematics to individuals, whether they perpetually struggle to understand the concepts taught in class or just need some brushing up to do. I try and work with the student to make sure they see a vast improvements in their grades, and then we work together on perfecting the scores To all A's. I have scored a perfect on the SAT math section three times, and a perfect on SAT Math II as well. I have won multiple mat...
Reviews
Anishs knows how to strike the right tone when it comes to explaining a problem. It never seems to fail! I recommend her to everyone!
- Vivian B. from Tallahassee, FL
Anisha does an excellent job with this subject (precalc). Will use her again throughout to school year to assist with homework and preparing for tests.
- Scott M. from Tallahassee, FL
My daughter enjoyed her session with Anisha. She was very thorough and helpful. Everything was broken down step by step and my daughter was able to retain everything that was explained. We will be using her in the future!
- Bianca V. from Tallahassee, FL
The one-on-one has been very effective. In addition to the specific help Anisha has given my daughter with her prealgebra class, she's a great role model!
- Candace W. from Tallahassee, FL
Search More Tutors in the FSU Area