Tarik N. - Spanish, English, and Economics Tutor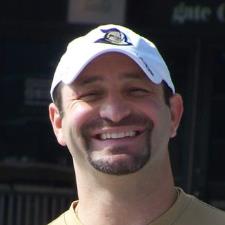 $30 / hr
Tallahassee, FL
15 miles Travel Radius

In-person
Hello. I am a native Spanish-language speaker with extensive experience in grammar, proofreading, vocabulary, conversational Spanish and English, and Economics.

I learned English quickly after moving to the United States for 7th grade. For the next several years, I excelled in academics and athletics (soccer and track & field) and was a member of the National Honor Society.

I speak, read, and write in English and Spanish regularly and at a high level. Therefore, I consider myself to be e...
Reviews
He was very attentive and patient. He also created an environment that made me feel comfortable and optimistic about learning a new language. Introduced a detailed method of important things to know to learn the language correctly.
- Rose R. from Tallahassee, FL
Mr. Tarik taught me the understanding of subject,verb,and complement sentences.and he was very well at helping me understand the difference between S.V.C.,and I?m surely looking forward to working with him more in the future.
- Stephen M. from Tallahassee, FL
Search More Tutors in the FSU Area