Thomas L. - The Doctor is In!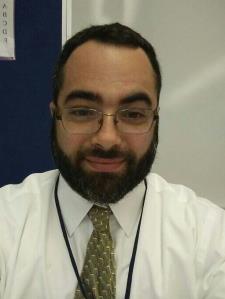 $40 / hr
Tallahassee, FL
40 miles Travel Radius

In-person + Online
I approach teaching from a "student-centered" approach; yes I understand this is a cliche, however many tutors teach to the test rather than taking the time to affirm that the student has grasped the essential concepts. This is the governing philosophy of my tutoring methods. My role is to ensure that your student understands the fundamental concepts of what they are studying; without a firm grasp on the concepts learning the answers for one test does not benefit either the student nor the te...
Reviews
We hired Tom to help my son in his AP Chemistry class in high school. In two sessions he brought up his overall grade by 35 points. He clearly explains the material and is an excellent tutor. I was really impressed that he text messaged me prior to his first session to get an idea of what my son was having trouble with and came with his own test on the first visit. I have recommended him to my friends for Honors Physics, and they were equally thrilled with his tutoring. We are now using him to prepare for the ACT test. He is a great find.
- Patricia M. from Miami, FL
His tutoring is well planned. He is clear in his instructions and very easy to learn from. Presently working on preparing for SAT.
- Penny M. from Okeechobee, FL
We have used many tutors throughout the years and Tom ranks among the best. He is able to take complex information and translate it into basic terms. He is very motivating and patient. I highly recommend him as a tutor for multiple subjects.
- Aymee M. from Fort Myers, FL
Search More Tutors in the FSU Area